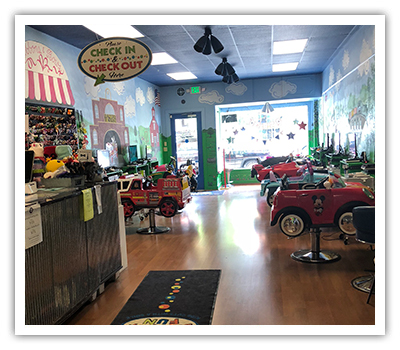 If you've tried kids' haircuts at ordinary salons and had little luck – or are just tired of the ordinary kids' haircut shop – visit Locks of Fun. Enjoy a great kids haircut (tween, teen or adult cut and style too) unlike any other!
Your kids will actually enjoy getting a haircut when they sit inside a Fire Engine or Barbie Jeep! And to keep them happy, they can enjoy a DVD movie of their choice on a flat screen TV or a video game on a Game Cube or Xbox 360 system. Our FREE popcorn and juice will help keep them satisfied until the style is over – at which time, a special treat coupon will be provided to reward them for being so good!
Your kids will simply have more fun getting a haircut at Locks of Fun! Experience a hair cut in one of our fun cutting stations (for kids only, based upon availability at time of cutting):
Fire Engine
Mickey Cruiser
Lightening McQueen
Police Car
Bulldozer
Tractor
Frozen Jeep
Princess Carriage
Meet the Locks of Fun Team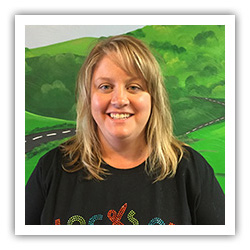 Jen
Owner
Jen has over 22 years of hairstyling experience, having graduated from Don Roberts Beauty College in 1993. She began as the manager for Locks of Fun when the salon opened in 2005; and, in 2013, she purchased the Valparaiso franchise. Her goal was to make "getting a haircut" a fun experience for toddlers by creating a playground-like environment, complete with cutting stations in the form of police cars, Barbie jeeps and fire engines, video games to keep their attention, and special treats when the haircut is finished.
Since purchasing the franchise, Jen realized that tweens and teens, many of whom have been her clients since their first haircut, were also looking for a place to meet their unique needs. In 2013, she expanded Locks of Fun to add a more grown up space to give the teens an area of their own. And, while Jen loves working with the young people, she also enjoys a large base of adult clientele.
As a native of Valparaiso, Jen is thrilled to have her business in the thriving downtown Valparaiso community, adjacent to Central Park. She is active in the Valparaiso Chamber of Commerce and holds a State of Indiana Cosmetology license. Jen also resides in Valparaiso with her husband, Joe and her two sons; Alex, who is attending Purdue University, and Jake, who is attending Indiana State University.
---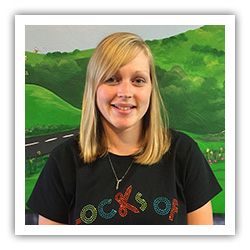 Megan
Assistant Manager/Stylist
Megan attended Don Roberts Beauty College and graduated in 2008. She has been with Locks of Fun since January of 2009. Megan is sweet and gentle with the kids, and has a great clientele.
---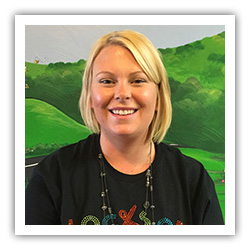 Shelly
Stylist
Shelly attended Don Roberts Beauty College and graduated in 2004. She has been cutting kids hair for over 11 years. Shelly has been with Locks of Fun since April 2014. Shelly has three kids, so she knows what it takes to make her clients feel comfortable and get the best haircut possible.
---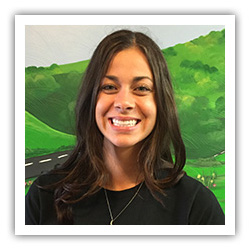 Aimee
Stylist
Aimee attended Prestige College of Beauty and graduated in 2013. She has been with Locks of Fun since October 2014. Aimee is always smiling and puts the kids at ease with her happy personality. Aimee enjoys working with the kids and giving them a haircut they can be proud of.
---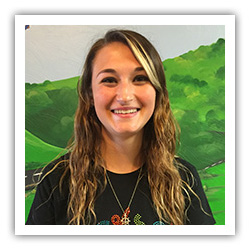 Jessica
Stylist
Jessica attended Don Roberts Beauty College and graduated in 2014. She has been with Locks of Fun since January 2015. Jessica is very soft spoken and sweet to the kids. She loves the personality of the kids and wants to give them the haircut that fits their personality.
---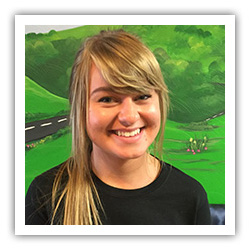 Becky
Receptionist
Becky graduated from Valparaiso High School in 2015 and is currently attending Ivy Tech in Valparaiso. Becky will get her beauty license after she finishes her degree at Ivy Tech. If you ever need anything at Locks of Fun while you are here, Becky will be happy to help.